Knapp 50 Minuten dauert die U-Bahn-Fahrt mit der U-Bahn-Linie 2 von Ruhleben (Berlin-Spandau) bis Pankow – mitten durch Berlins Mitte
– 28 mal ist die Ansage zu hören: »Zug nach Pankow – Zurückbleiben bitte!«

Was wollen die Séries Sonores? Deutschlandfunk 2006
The journey on subway No. 2 from Ruhleben (Berlin-Spandau) to Pankow lasts about 50 minutes and goes right through the centre of Berlin and
28 times you will hear the announcement: \"Train to Pankow – please stay back!\"
CD bestellen 12.80 €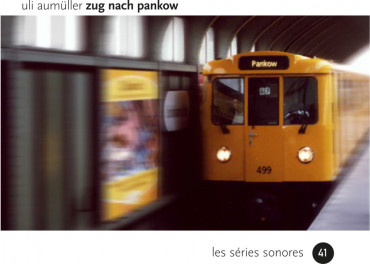 Bitte haben Sie kurz Geduld - die Audiodatei wird geladen!