Der Parisiana Club in der Gizeh-Straße in Kairo öffnet seine Türen erst gegen Mitternacht. Nach einigen Vorgruppen betritt gegen halb vier Uhr morgens die Bauchtänzerin Luzy die Bühne, mit rund 20 Musikern, die sie begleiten. Stimmung und Lautstärke im Club erreichen ihren Höhepunkt, und der Wonderbra der Tänzerinnen wird mit Geldscheinen gespickt.

Was wollen die Séries Sonores? Deutschlandfunk 2006
The Parisiana Club in Gizeh street in Cairo doesn\\\'t open its doors until midnight. After a few preliminary warming-up groups, at about three thirty in the morning, belly-dancer Luzy walks on stage accompanied by twenty musicians. Atmosphere and noise in the club reach a climax and the wonder bra of the dancer is stuffed with banknotes.
CD bestellen 12.80 €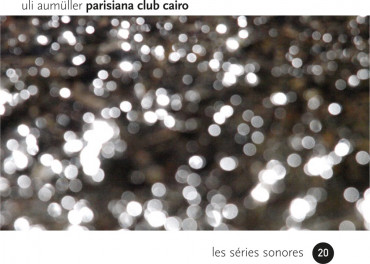 Bitte haben Sie kurz Geduld - die Audiodatei wird geladen!