Diese Meereswellen wurden an einem fast windstillen Frühsommertag am polnischen Ostseestrand aufgenommen – ca. 100 km östlich von Stettin. Der geringe Wellengang erlaubte es, die Wellen aus größter Nähe aufzunehmen (wodurch sie größer klingen, als sie es waren!). Eine zweite Aufnahme machte ich rund 50 Meter entfernt vom Strand in der Abgeschiedenheit der Dünen.

Was wollen die Séries Sonores? Deutschlandfunk 2006
SZ
These waves were recorded on the Baltic sea beach in Poland on an almost windless day at the beginning of summer – ca. 100 km. east of Stettin. The calm surf allowed us to record the waves at a very close distance (causing them to sound bigger than they really were!). I made another recording at about 50 meters away from the beach where I was surrounded by dunes.
CD bestellen 12.80 €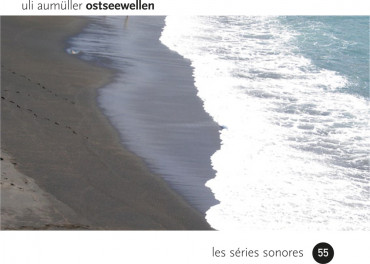 Bitte haben Sie kurz Geduld - die Audiodatei wird geladen!