Auf dem Lausitzer Platz inmitten des Berliner Stadtviertels Kreuzberg befindet sich ein großer Spielplatz. Buddelnde und schaukelnde Kinder, plaudernde Mütter, eine Clique Jungs spielt Fußball, ein Vater mit seinem Sohn Tischtennis – von der Ferne dröhnt überirdisch die U-Bahnlinie 1 – und eine rumänische Straßenkapelle zieht ihrer Wege.

Was wollen die Séries Sonores? Deutschlandfunk 2006
In the middle of Berlin on Lausitz Square you find a big playground. Children dig around in the sand and rock on a see-saw, mothers chat, some boys play soccer and a father and his son play ping-pong – in the distance the supernal drone of line 1 of the subway is heard, meanwhile a Romanian street band wanders about.
CD bestellen 12.80 €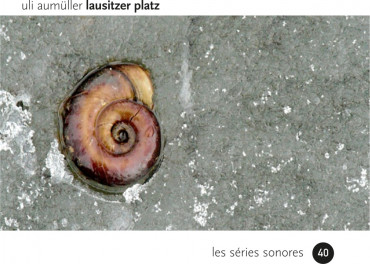 Bitte haben Sie kurz Geduld - die Audiodatei wird geladen!