Hohe Absätze an den Beinen einer schönen Frau können nicht nur ein Hingucker, sondern auch ein Hinhorcher sein. Diese Aufnahme entstand an den Fersen einer jungen Dame auf dem langen Weg von der S-Bahn-Station »Unter den Linden« über den Gendarmenmarkt, Alexanderplatz bis zu den Hackeschen Höfen. Mit jedem Schritt ändert sich je nach Untergrund der Klang, variiert von den je verschiedenen Umgebungsgeräuschen.
High heels on the legs of a beautiful woman are not only visually exiting but it is also very interesting to listen to the sound they make. This recording was made while following the heels of a young lady walking all the way from subway station \'Unter den Linden\' (Berlin center) to the Gendarmenmarkt and passing Alexanderplatz to the Hackesche Höfe. With each step the sound of her heels changes, not only because of the changing surface she walks on but also because of the continuously changing sound of the environment.
CD bestellen 12.80 €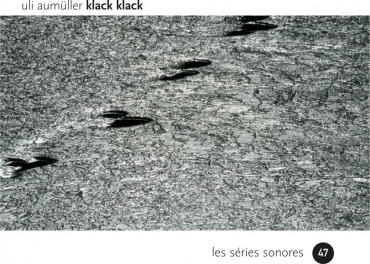 Bitte haben Sie kurz Geduld - die Audiodatei wird geladen!