Ein Radioessay zur Musik von Morton Feldman, gebetsmühlenartig wie ein persischer Teppich geknüpft, ostinate Sprachmuster, die um die Frage kreisen, wie ohne logische Widersprüche NICHTS gedacht und gesagt werden könne, der Zustand reinster quasi ekstatischer Selbstver- gessenheit. Mit Christof Düro als Sprecher. Produktion des BR 1994.

Manuskript
Kritik
Was wollen die Séries Sonores? Deutschlandfunk 2006
A radio essay to the music by Morton Feldman, like a prayer wheel
and knotted like a Persian carpet, obstinate language patterns circle around the question of how, without logical contradictions, nothing can be thought or said, the state of purest quasi-ecstatic self-oblivion. With Christof Düro as speaker.
Production of Bavarian Radio in 1994.
CD bestellen 12.80 €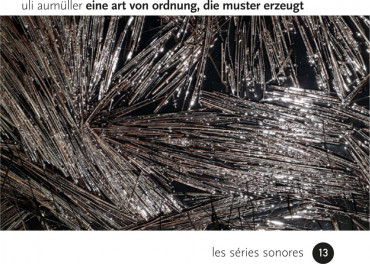 Bitte haben Sie kurz Geduld - die Audiodatei wird geladen!