Wenn sich am Abend die Mönche des buddhistischen Klosters zur Gebetsstunde treffen, werden die Fenster des Tempels weit geöffnet, damit ihre Gesänge und Mantras zu den Menschen hinaus getragen werden. Seit über 1000 Jahren sind sie die Hüter der kambodschanischen Tempelanlagen von Angkor. Auch wenn ihr heutiges Gebetshaus inmitten des quirligen, vom Tourismus geprägten Städtchens Siem Reap mit seinen Bars und Guesthouses liegt, lebt der zeitlose Zauber ihres schwerelosen Gesanges unvermindert weiter.

Was wollen die Séries Sonores? Deutschlandfunk 2006
SZ
When the monks of the Buddhist monastery meet in the evening for their prayers, the windows of the temple are opened wide so the songs and mantras can be heard in the village. For over a 1000 years the monks have taken care of this Cambodian monastery in Angkor. In spite of the fact that their temple is situated in the middle of the bustling village Siem Reaps with its bars and guesthouses and is frequented by tourists, the magic and lightness of their singing will last forever.
CD bestellen 12.80 €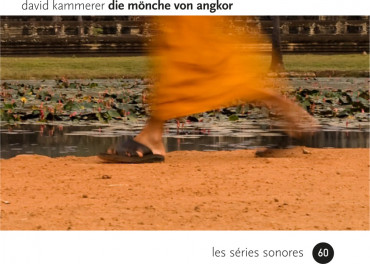 Bitte haben Sie kurz Geduld - die Audiodatei wird geladen!