»Es klappert die Mühle am rauschenden Bach« – in Dannenwalde, zwischen Pritzwalk und Kyritz, klappert sie zwar nicht, aber das Gleichmaß des Mühlrades kontrastiert zu dem stets wechselnden Spiel des Baches – entspannend und inspirierend zugleich.

Was wollen die Séries Sonores? Deutschlandfunk 2006
The mill clacks on the roaring brook\" – it doesn\'t clack in Dannenwalde between Pritzwalk and Kyritz, but the unperturbed regularity of the mill wheel contrasts with the always varying play of the brook – both relaxing and inspiring.
CD bestellen 12.80 €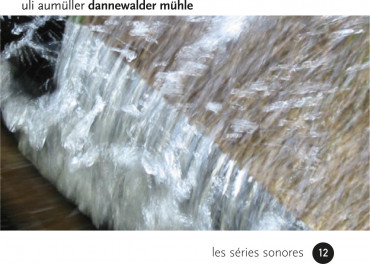 Bitte haben Sie kurz Geduld - die Audiodatei wird geladen!